Quartz Emerges As Top Choice
Kitchen designers report that modern kitchens are the hot trend of the moment, with less patterns and clean looks. Quartz seems to be just what they want to create that aesthetic.

One design-build firm stated that nearly 75 percent of their clients are choosing quartz over granite for a more contemporary look in the kitchen. Quartz's clean look gives them that. Granite, while sturdy and upscale looking, has now been relegated to the traditional décor category.

Less porous than granite, quartz is harder, more consistent in color, texture and pattern than granite and other natural stones. It is also designed to be stain-resistant, without the need for additional sealant to maintain its original appearance the way marble and granite do.

Homeowners are passing up the once popular granite for quartz's low maintenance and easy cleanup. They also cite the fact that it doesn't require special treatments and is more stain resistant and heat resistant as high attractor factors.

Manufacturers, including Caesarstone, Silestone and Cambria, fabricate the artificial stone by blending crushed quartz with resins and pigments, pouring the mixture into molds and applying pressure to compress the slabs. They are then cured and polished into the final product. The quartz is then cut and finished like real stone.

White, off white, gray and black top the charts as popular colors for quartz countertops. Just a short decade ago, 70 percent of high-end kitchen designs featured granite countertops and only 30 percent incorporated quartz, recalls kitchen Project Manager Richard Subaran of Aidan Design in Silver Spring. "Now those percentages have flipped. White quartz is flying off the shelves."

Quartzite, an alternative to both granite and quartz, is the choice of some homeowners who like marble but don't want to have the high maintenance. Quartzite, a metamorphic rock formed when sandstone rich in quartz is subjected to pressure and heat, is harder and sturdier than marble but has a similar look.

Keep in mind that quartz is not necessarily less expensive than granite or marble when choosing between the newer options. On average, the cost of quartz can run from $65 to $135 per square foot, including fabrication and installation costs. Non-exotic granite is about $50 to $60 and marble runs $55 to $95 per square foot installed. Quartzite prices range between $90 to $120 per square foot, including installation.
Source: washingtonpost.com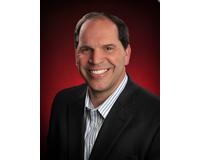 Author:
Brian Weast
Phone:
972-880-0369
Dated:
March 10th 2017
Views:
4,951
About Brian: Brian has a Bachelor of Science from Texas A&M Commerce and a Masters of Liberal Arts from Texas Chr...