Fall Decorating Tips
Spring cleaning gets all the press, but isn't a good fall cleanup just as satisfying - and important? After all, you've spent the summer accumulating the accoutrements of camps, vacations, pool days and cookouts. It's time to declutter, break out the long-sleeved clothes and - for those in cooler climates - do our best to get the house and yard ready for winter before the snow flies.
We'll focus on practical tasks to prepare your home for fall and winter in a later post. For now, we'll focus on how to freshen up your décor.
Re-do on a budget
With no tax refunds pending and the holidays looming, the home-improvement budget may be a bit tighter in September than it is in March. No worries. Fall is a great time to find deals, be it in a thrift store or at any of the approximately one zillion fall festivals that will occur over the next couple of months.
Nooga.com has a handy article that keeps your limited budget front of mind. The best bit here: Mix up furniture rather than buying more. Do you have a rug in an office that might look great in your living room? Move it over. Would a set of chairs from the dining room work well in the kitchen? Switch 'em out. Move art. Repaint. Make an end table a bedside table (or vice-versa). It's your stuff, so have fun with it.
And while visuals are the most obvious things to switch up in any transition season, don't undersell the other senses. Fall brings with it a host of scents and feels that you can play up. Put out soft blankets. Also, spicy, earthy scents - and no, you don't automatically have to use pumpkin - are key, according to Mother Earth Living Try cinnamon, clove or rosemary essential oils or (if you prefer) candles. It's also prime season for throwing open the windows and letting the natural scents of your neighborhood and fresh air take over the job. (This is only recommended if the natural scents of your neighborhood are actually pleasant.)And of course, when in doubt, it's all about the details, and no one does details better than the folks at Southern Living Magazine.
Mixing up a color palette can give the impression of fall without dropping a gourd on every plate. Play up the foliage. Personalize your pumpkins. Pair your mums with boxwoods or other plants to make the porch arrangement really stand out. There are 78 tips here, and they all work.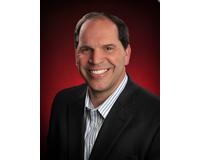 Author:
Brian Weast
Phone:
972-880-0369
Dated:
November 20th 2015
Views:
399
About Brian: Brian has a Bachelor of Science from Texas A&M Commerce and a Masters of Liberal Arts from Texas Chr...