Feb 18 2016 16242 1
What makes a good real estate agent? The answer to that is probably different for different people. How many times have you even thought about it? Probably not much until it was time to hire one. How many agents have you talked to and got swept up in the presentation and charm?
Long before I was a real estate AGENT, I bought and sold a LOT of houses. Sadly, I never even considered what a good agent was! The first house we bought was a horrible experience and a looking back, I think it was a little shady. We bought from a builder and his assistant. I don't even know if she was a real estate agent! Not the smartest move on our part but we were young and inexperienced.
When we got transferred from Memphis, TN to Oklahoma, the company took care of everything, including sending us a real estate agent. No thought needed, we let them do everything.
We didn't buy a house right away, we waited for 3 years. When we finally did buy, I honestly can't remember how we found our agent. When we got transferred from OK to Dallas, we went with the same agent who sold us our house. We liked her and the transaction was smooth and easy. THAT is what every agent hopes for ( I think), happy clients that come back for another transaction. Agents work on referrals and word of mouth.
Between buying our personal homes, investment properties and rental properties, we have bought and sold a lot of real estate over the years. To be honest, that was what led me into the business of real estate. I am a people person by nature, love to talk, love to be busy, love to be moving and love new experiences. I felt like I had a lot of experience in real estate before I ever got a license to actually sell real estate. Unfortunately, over the years, I met a lot of people who had no idea what they were doing. My thought was if they can sell real estate, I know I can.
I have a Bachelor's degree in Sociology. I love to study people and learn about all kinds of different people. I worked in the field of Sociology/Social Work for years before my real estate career. Generally, I can size people up in about 5 minutes. It's a gift! I can read people like a book and 99% of the time I am right. I can tell if someone is trustworthy or not. I learned over the years to listen to that little voice and go with my gut. Unfortunately, not everyone has this gift and they believe what someone tells them even if it isn't true. They hire an agent based on what he/she says they will do for them only to be disappointed later when it doesn't happen.
Choosing the right agent can be the difference between having a great experience and smooth transaction or having a horrible experience. It can be the difference between making a lot of money and making no money or worse, Losing Money!
Here are some red flags to watch for when choosing an agent.
1. The agent suggests listing your house for the highest price-pricing your house too high means it will sit on the market longer. Make sure there is data to support the price.
2. The agent does real estate part time or on the side
3. The agent is a relative
4. The agent charges a lower commission-this is a HUGE red flag. You do not want a bargain real estate agent. Remember the saying "you get what you pay for" this is absolutely true.
5. Make sure the agent you choose specializes in or at least has experience in selling the kind of property you have.
I would recommend interviewing at least 3 agents before deciding on one. If you talk with someone and you just don't connect then they are probably not the agent for you. It is important to find an agent who will work and negotiate for you. Buying and selling a house is one of the biggest transactions you will ever have. Hiring the right person for the job is key.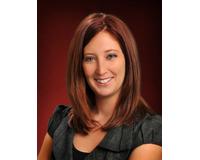 Author:
Victoria Burris
Phone:
972-841-1984
Dated:
February 18th 2016
Views:
500
About Victoria: Helping my clients find a house to make their home is my top priority. With a background in customer...