Heath Ranked As Safe Place To Live
Residents of Heath may have something to brag about as the city has been ranked one of the 30 safest places to live in the state of Texas.
Compiled by AlarmSystemReviews using FBI statistics from 2014, the study's findings were based on data such as violent crime rates, property crime rates and emergency preparedness rating.
Coming in at number 14 of 30, the study lists Heath as having a violent crime rate of 0.5 per 1,000 residents, and a property crime rate of 5.6 per 1,000 residents.
AlarmSystemReviews described Heath as offering "a beautiful pastoral setting of rolling hills and sparking lake with distinctive homes and neighborhoods with views of the Dallas skyline and easy access to urban amenities without spoiling the natural beauty of the area for its more than seven thousand residents."
Terry Garrett, chief of the Heath Department of Public Safety, expressed pride in the low crime rates in the city, especially considering Heath's proximity to larger, higher-crime areas.
"Our team of officers take very seriously the safety of our community," Garrett said. "However, it can't be done alone. We have a great partnership with the citizens in the community and rely on their input and vigilance in keeping this a safe place to live and work."
Only cities that have provided complete data to the Federal Bureau of Investigations and have a minimum overall population of 2,500 were included in AlarmSystemReviews' rankings.
While failing to be included in the top 30, another Rockwall County city came close to making the list, with Royse City coming in at number 37.
Populations in every city in Rockwall County have increased over the last year, which can sometimes correlate to an increase in crime in an area.
"As Rockwall County continues to be one of the fastest growing areas of the state, we will have to continue to look for effective ways to keep a safe community," Garrett said.
In a separate study by AlarmSystemReviews, using the same criteria as used to determine the safest cities in the state, Texas was ranked 39 out of the 50 states and the District of Columbia in terms of safety. Vermont was listed as the safest state in the union.
In Texas, it was the small town of Shallowater, northwest of Lubbock, that holds the top spot of Texas' safest city. With a population of 2,526, Shallowater reported a 0.0 per 1,000 resident violent crime rate, and a 2.0 per 1,000 property crime rate.

Joseph Alderman may be reached at jalderman@heraldbanner.com.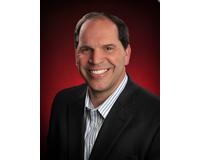 Author:
Brian Weast
Phone:
972-880-0369
Dated:
July 17th 2016
Views:
460
About Brian: Brian has a Bachelor of Science from Texas A&M Commerce and a Masters of Liberal Arts from Texas Chr...