Move Out Move In Tips
No matter how long you've lived in a place, or why you're leaving it, moving is bittersweet. You may have to move for work, or to be closer to family, or because the nest is now empty; no matter the reason, there's nostalgia there. Then, when the tears are dried and you get to the new place, it's going to feel foreign for a while.
The good news is there are some steps you can take to make both the moving out and the moving in easier on your family.
Houzz.com offers some easy, sensible tips. Here are a few of our favorites, with some of our own pointers added in.
Moving Out
Take photos
You'll probably do this anyway, and as much as you probably like the professional, pristine gloss of the photos the Realtor used for your listing, we suggest taking a series of "messy" shots that show your home in its true family state (this may need to be done prior to listing, depending on how quickly you plan to move after its sold). Be sure to get your favorite features.
Time capsule
There are lots of ways to leave your mark on a home, but how about putting together a time capsule and stashing it in the attic? Have each member of the family leave something behind, and let the people moving in after you know who you were and what you loved about the home.
Party time
Invite all the people who have enjoyed your home with you. If it doesn't feel like there's time, make time. And while we - and likely your Realtor - wouldn't recommend a rager, do plan on toasting the good times had there. As for your guests, instead of having them bring food or a gift, have them help you pack or move some boxes. If you provide the bubbly, they won't mind a bit.
Now, it's time to make a new place a home just as beloved as the last one. But some move-in homes are stuffy, either because they're new or have been closed up for a while. And they certainly don't have the same look or smell. Here are some things you can do:
Fresh and clean
Open windows. Run fans. Liberally apply all of your favorite cleaning products. Do this before a box has been opened.
Treat yo'self
You might not often buy yourself fresh baked goods or cut wildflowers, but keeping some indulgences around while the rest of the place is in move-in chaos can be cathartic. Light candles. Buy the fancy soap. You deserve it.Kids and dogs firstWhen prioritizing the unpacking, focus first on the smallest members of your family (it may be fun for mom and dad to spend a night on an air mattress anyway, wethinks). Let the kids unpack a couple of pre-selected boxes with favorite decorations and toys. Have the cable or satellite set up (if possible), or at least the wireless Internet, so TV becomes an option for kids too young to help. As for the dog and cat, we suggest boarding them or finding a sitter during the heaviest moving times. If that's not possible, though, be sure they have a space to themselves, get frequent walks, and have food and water available. Soon they can have free run of the place - and it will feel more like home because of them.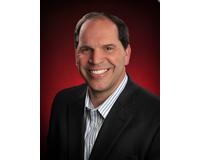 Author:
Brian Weast
Phone:
972-880-0369
Dated:
November 20th 2015
Views:
534
About Brian: Brian has a Bachelor of Science from Texas A&M Commerce and a Masters of Liberal Arts from Texas Chr...